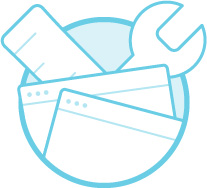 We Will Be Back Soon
This site is currently undergoing maintenance, we apologize for the inconvience.
If you are interested in a service, product or would like some more information, feel free to send us an email.
Lehigh.Valley.Design1@gmail.com
Thank You
Undergoing Maintenance
Influx Entrepreneur is here to stay, and you can rest easy knowing that our team is constantly updating and improving it for years to come.